This product is applied to the touch-panels and cover-glass for mobile electronic devices, such as smart-phones, tablet PCs and notebook PCs. AGC's 0.23mm thin soda-lime glass has already been adopted on the market, and development for thinner glass is also in progress.
AGC provides polished synthetic fused silica products based on high-quality starting materials and advanced technologies of ultra-high-precision processing, polishing, and cleaning.
Applications
Photomask Substrate for Semiconductor Manufacturing
Glass Wafer for various applications (Display Devices・ RF Devices ・MEMSs・Bio-related products・Optical Waveguide etc.)
Template for Nano-Imprint Lithography
Optical Component (Lens material・Window material・Prism material etc.)
Other Various types of Processed material
Synthetic fused silica photomask substrates
AGC's semiconductor photomask substrates cover a range of 4 to 9 inch sizes, mainly the 6025 size, with i-ray and KrF grades, ArF grade, and ArF immersion grade available.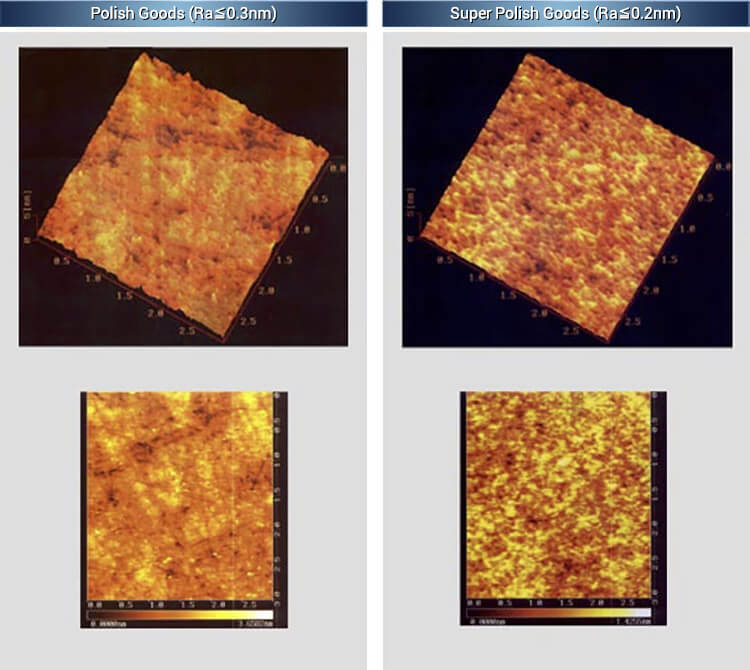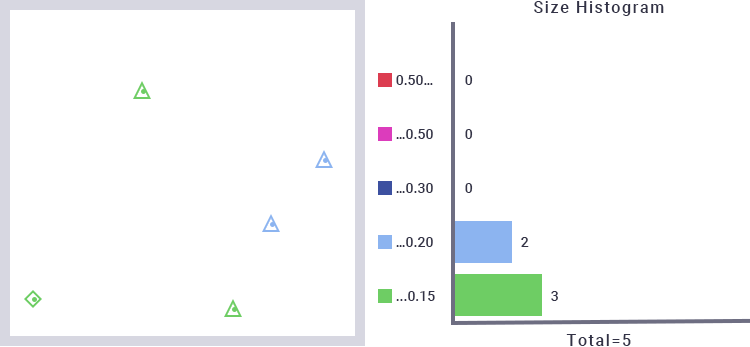 Surface roughness: Super-polishing Ra ≦0.2 nm possible
Surface defects: Zero assured for immobile surface defects greater than 0.15μm in size (as tested by an automatic defect inspection machine)
Flatness: Up to 0.3μm (in-plane) assured for the 6025 size
Synthetic quartz wafers
Diameters up to 300 mm (12 inches) and thicknesses down to 0.25 mm are available. Typical specifications are shown below. Processing with higher precision is also possible.
Diameter
Φ3″, 4″, 5″, 6″, 8″, 12″
Diameter tolerance
±0.1 to 0.2mm
Thickness tolerance
±10 to 50μm
Surface roughness
Ra≦0.2 to 5nm
Total thickness variation (TTV)
≦3 to 10μm